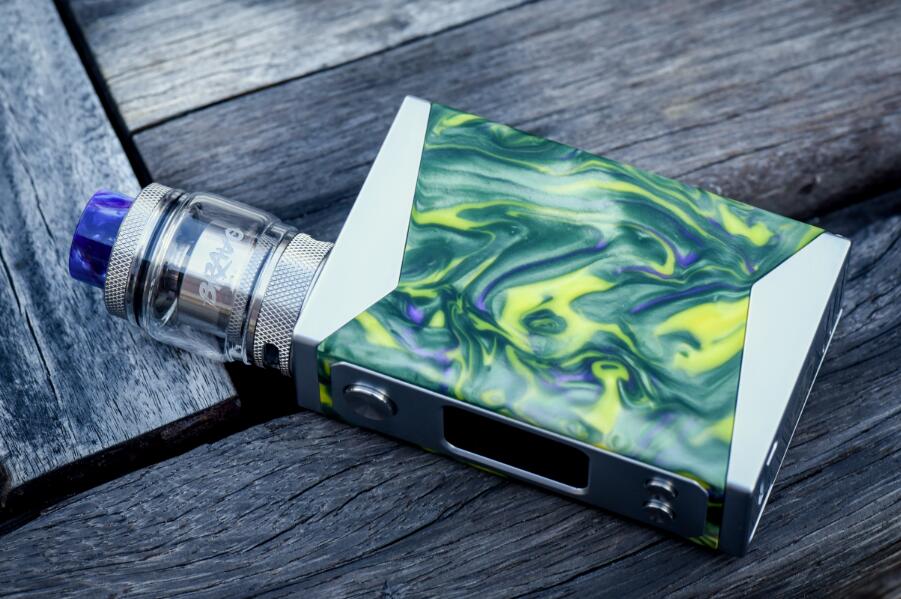 Wotofo Bravo RTA Review Bottom Line
The Wotofo Bravo RTA tank is one of the best RTAs to be released to the market, with an innovative airflow system that improves flavor and tastes any true vaper is really going to really appreciate. Designed to make it easy to build your deck and guide holes to improve accuracy for saturating your cotton, this RTA just seems to perform, leaving the vaper wanting more and more.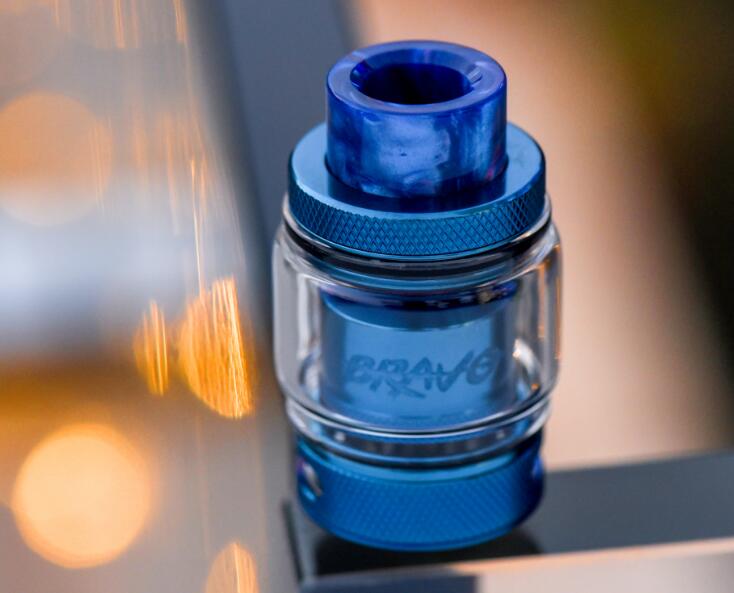 In-depth Review of the Wotofo Bravo RTA Tank
Wotofo has been relatively quiet in the RTA space for a few months now, but alas they release a gem named the Bravo RTA. We take this rebuildable tank atomizer for a spin to see how good of a flavor it produces and compare it with the other RTA's on the market.
Design
Wotofo is releasing a number of color options on the 25mm Bravo RTA, including your standard black and stainless steel look, but also blue, rainbow and a blingy gold version that does actually look pretty cool!
The Bravo RTA is a standard 4ml capacity although if you live in the EU it is reduced to 2ml with the placement of a silicone sleeve, which can be removed to make it 4ml! This is just a way that Wotofo have got around the TPA regulations in the UK.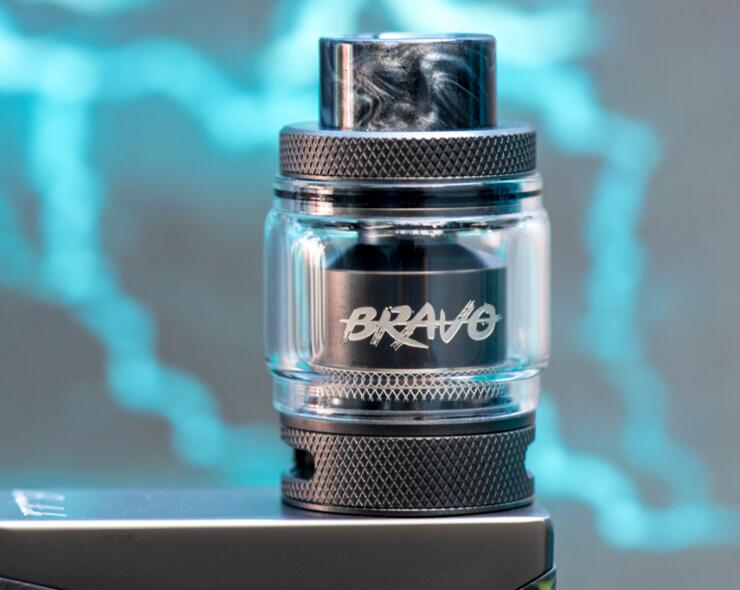 You get 2 replacement glass tanks, one which is a bubble glass increasing the capacity to 6ml which is a nice touch. You also get spare o-rings, 3 fused Clapton coils and cotton, pretty much everything you need to build the tank except e-liquid of course!
On top of the tank is the 810 resin drip tip for better flavor and vape experience, which seem to be becoming more common on all the best e-cigarette products. It is a top fill tank, but you do have to unscrew the top cap to reveal the 2 filling ports, there are fewer threads on the top cap though to make it a little quicker to refill.
On the base of the tank are the airflow control where you can adjust the airflow to suit, this provides a really good amount of flow fully open, so no complaints there.
The Deck
The deck consists of a dual post and clamp system, which in our opinion is the easiest design to work with, really easy to install the coils and good to see in an RTA as they usually appear only in RDAs.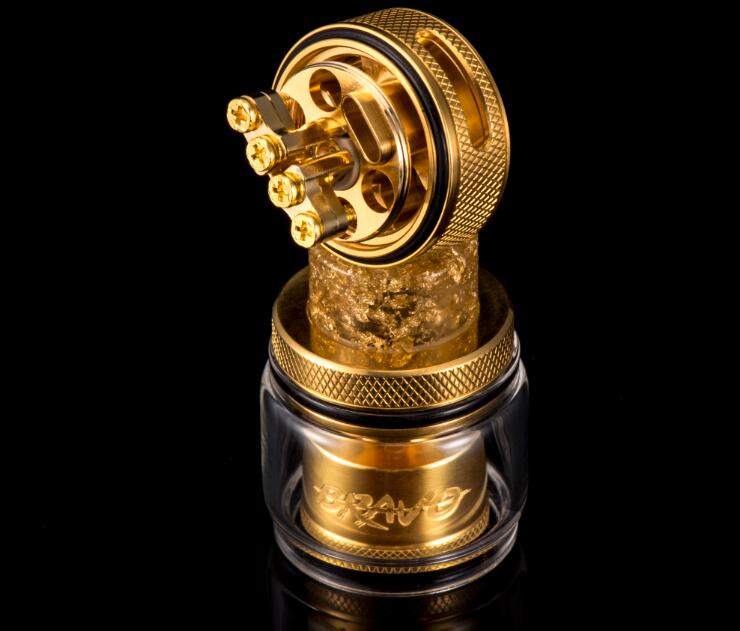 There are 4 wicking holes on the base of the deck to allow your cotton to soak the juice, but it is advised not to overfill the holes with cotton or you'll end up getting a lot of dry hits, which to the vaper is just pure hell!
The holes are there as a guide on where to place the cotton, and not to fill up the base plate. This improves saturation and airflow and specifically designed to guide the user to build the ultimate coil setup and it works!
Performance
One the deck is built, wicked and the tank resembled and filled with juice, it's time to vape this baby!
Vaping time! Wow, the flavor of this tank is huge, it really does make you sit up and think; was that just a fluke, but vaping it again doesn't disappoint! We don't know how Wotofo have done it, but the design of this tank really does enhance your vaping experience.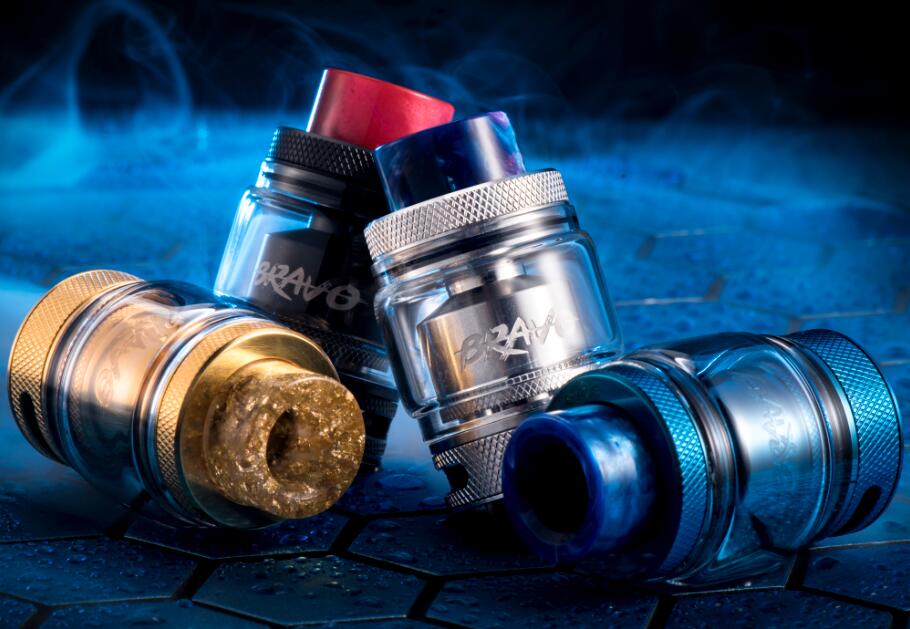 The clouds are nice and thick, and depending on the juice you choose is really smooth to match. We were just stunned with this tank and so pleased that Wotofo has released this RTA after a bit of a break, what a way to come back into this market! All you need is one of the best vape mods and you're in good shape!