Nudge 22mm from Wotofo -- Two Atomizer Covers in a RDA?
Views:473 Author:Linky Publish Time: 2018-01-18 Origin:WOTOFO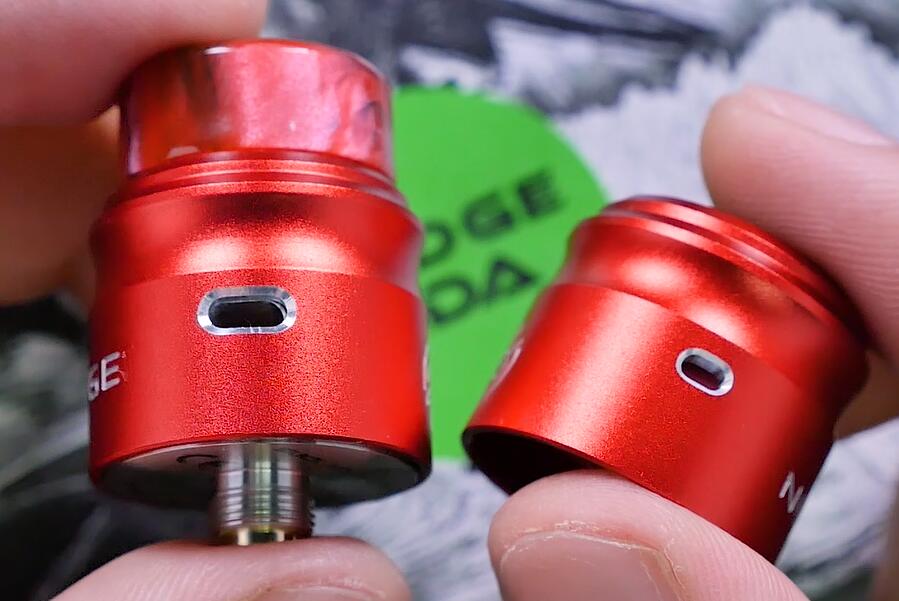 We have witnessed the boom of Nudge RDA 24mm, now we will see another masterpiece which is also designed by WOTOFO and Suck My Mod. This new Nudge RDA 22mm features a single coil deck, a bottom feed pin option and a replaceable atomizer cover for spare use. Let's have a detailed look and see if it is something might delight you!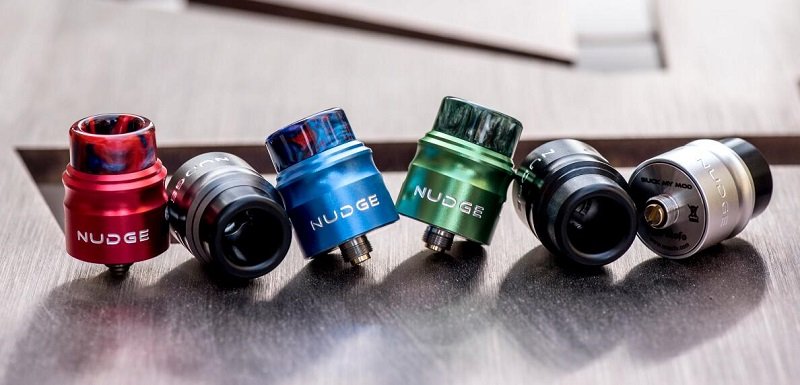 1 Polished Finish for Enhanced Looks & Comfort
Wotofo always put a great effort into the construction of our atomizers and this Nudge RDA 22mm is no exception. The delicate polishing and metallic feeling impressed me deeply. The machining is superb with every part fitting together beautifully! I found this tiny gadget feels great in my hand and the color is appealing (we currently have 6 colors for choice). Of course the general aesthetics are down to personal preference.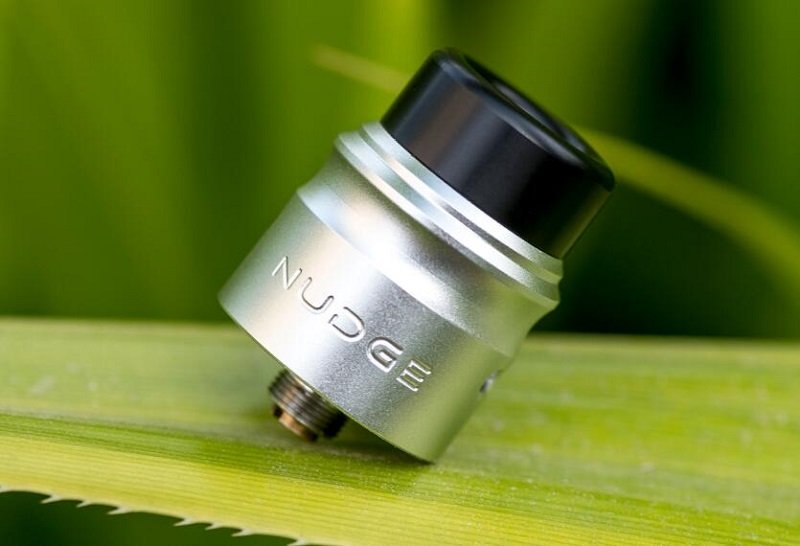 2 Never Burning 810 Resin Drip Tip
Not only the appearance, WOTOFO using the top high quality material to provide safe and joyful vaping experience. Nudge RDA 22mm adopts most widely-accepted 810 resin drip tip, i believe that nobody will feel it burning while enjoying your vaping. The atomizer cover is made of aircraft grade aluminum alloy and thus make the cover abrasion-proof and anti-scratch.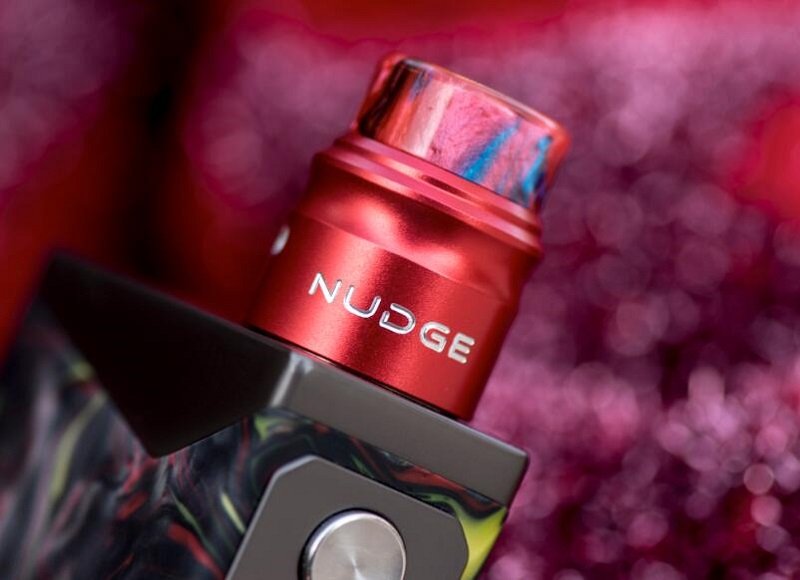 The inner parts are made of PEEK insulation material imported from Germany, resistant to high temperature, not easy to deform and has a long lifespan. What's more, the 24K gold-plated 510 electrode giving superior conductivity and performance. It supports bottom feed juice supply, suitable for most Squonk bottom feed Box MOD.
3 Special Single Coil Design for Easy Building
Wotofo Nudge RDA 22mm adopts singular coil RDA deck. There are 4 screws on the deck, you only have to unscrew 2 screws to fix the coil. Meanwhile, it supports building the coil from two different directions. If you are experienced vaper, you will meet no challenge. If you are one of the numerous starters who want to have a try, you will find it quick and easy to fix coil without difficulties. This makes Wotofo Nudge RDA 22mm a great choice for vaping starter.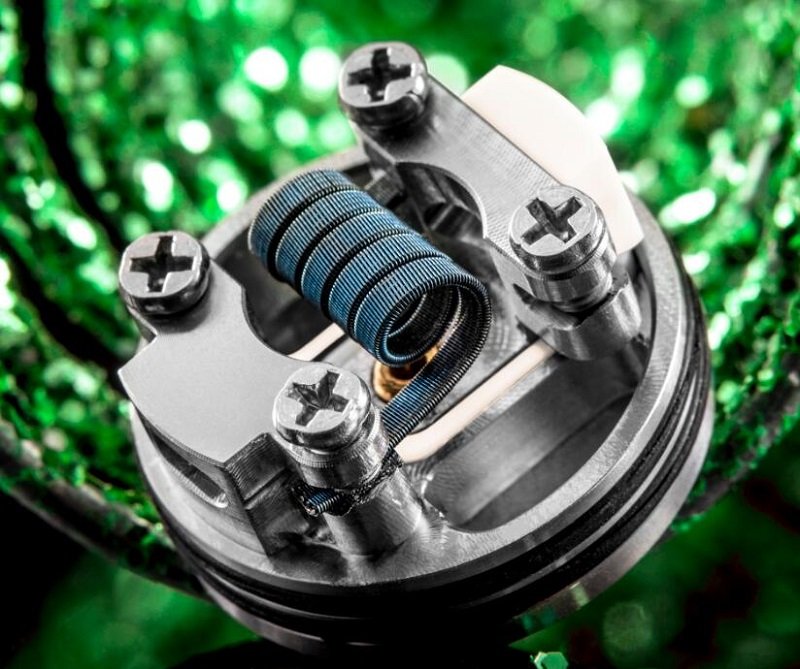 4 Creative 2 Atomizer Covers for Choice
Wotofo Nudge RDA 22mm offers 2 different atomizer covers of different air inlet sizes. I believe this to be a dauntless action. The air inlet is mostly non-adjustable, instead, we offer one spare cover in the package. You can replace the atomizer cover by yourself, large or small air holes are all depends on your vaping preference.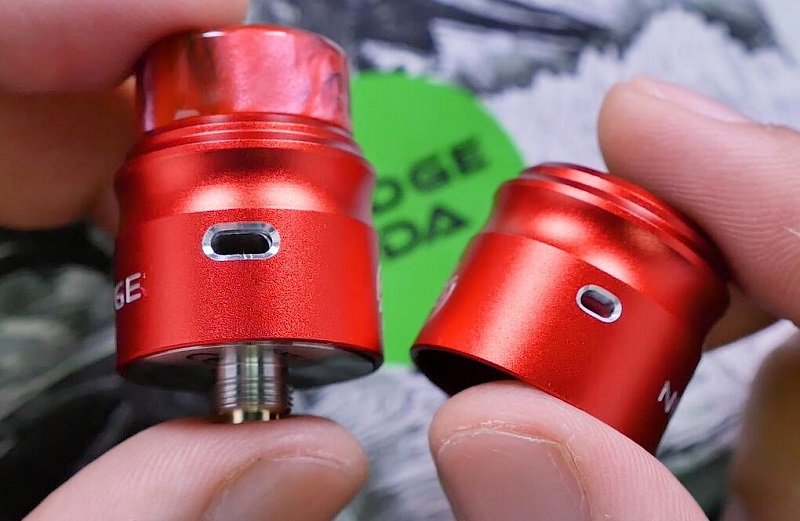 5 Fantastic Flavor-type Atomizer
WOTOFO Nudge 22mm RDA is a fantastic flavor-type atomizer that emphasizing the flavor and combining cloud production at the same time. It adopts bi-sides banked airflow inlet, inside structure forms U type air flow, getting through the coil, giving a clean and flavorful vape experience. Nudge 22mm RDA is a fantastic flavor RDA, emphasizing flavor and combining cloud production at the same time.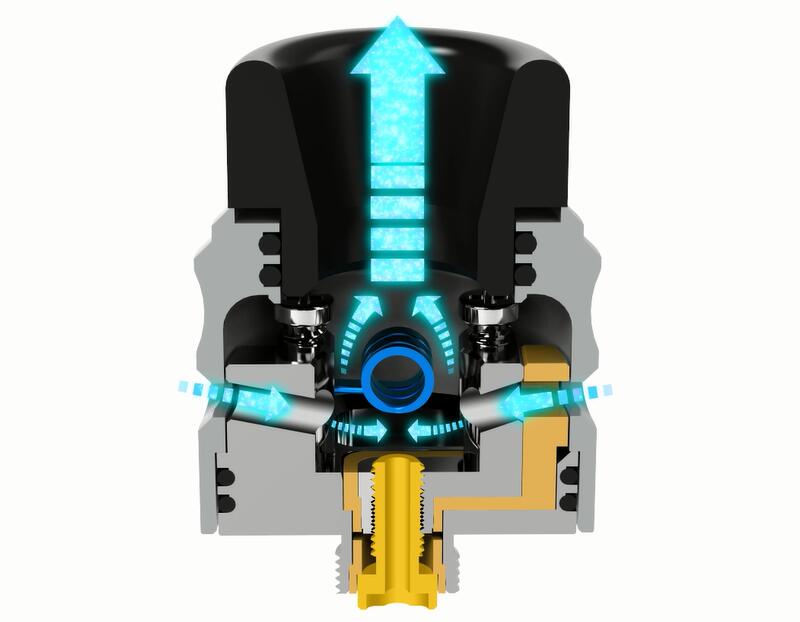 Conclusion
Overall speaking, Nudge RDA 22mm is very straightforward to build and offers really nice flavor with a decent amount of vapor production. At the same time, the workmanship of Nudge RDA 22mm is pleasant. I believe this superbly constructed RDA from WOTOFO will be a new hit! Will it hold up to scrutiny? Only time will tell!