Wotofo Delegation Went to Vape Expo Japan for Market Observation
Views:260 Author:Jessica Publish Time: 2018-03-30 Origin:WOTOFO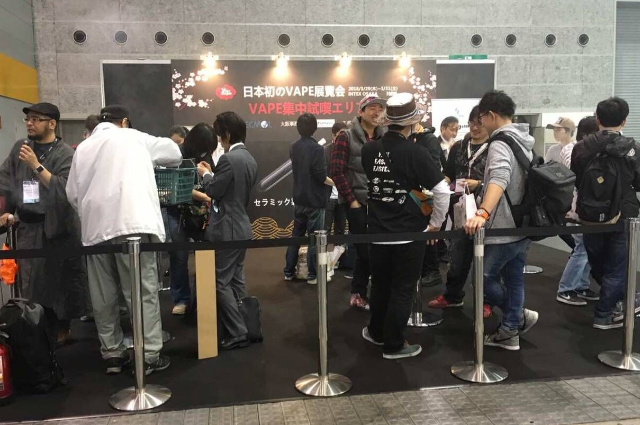 As Japan increased tax on cigarette sales for establishing a non-smoking society, and at the meanwhile more smokers are aware that e-cigs could replace traditional cigarettes, the e-cig market in Japan now grows even faster and steadier.
To promote vape culture and persuade more people to give up smoking, Vape Expo Japan, the first vape exhibition in Japan, was held at Intex Osaka starting from March 29 to March 31, 2018. It is earlier estimated that about 180 exhibitors and 300 brands from all over the world will attend the exhibition.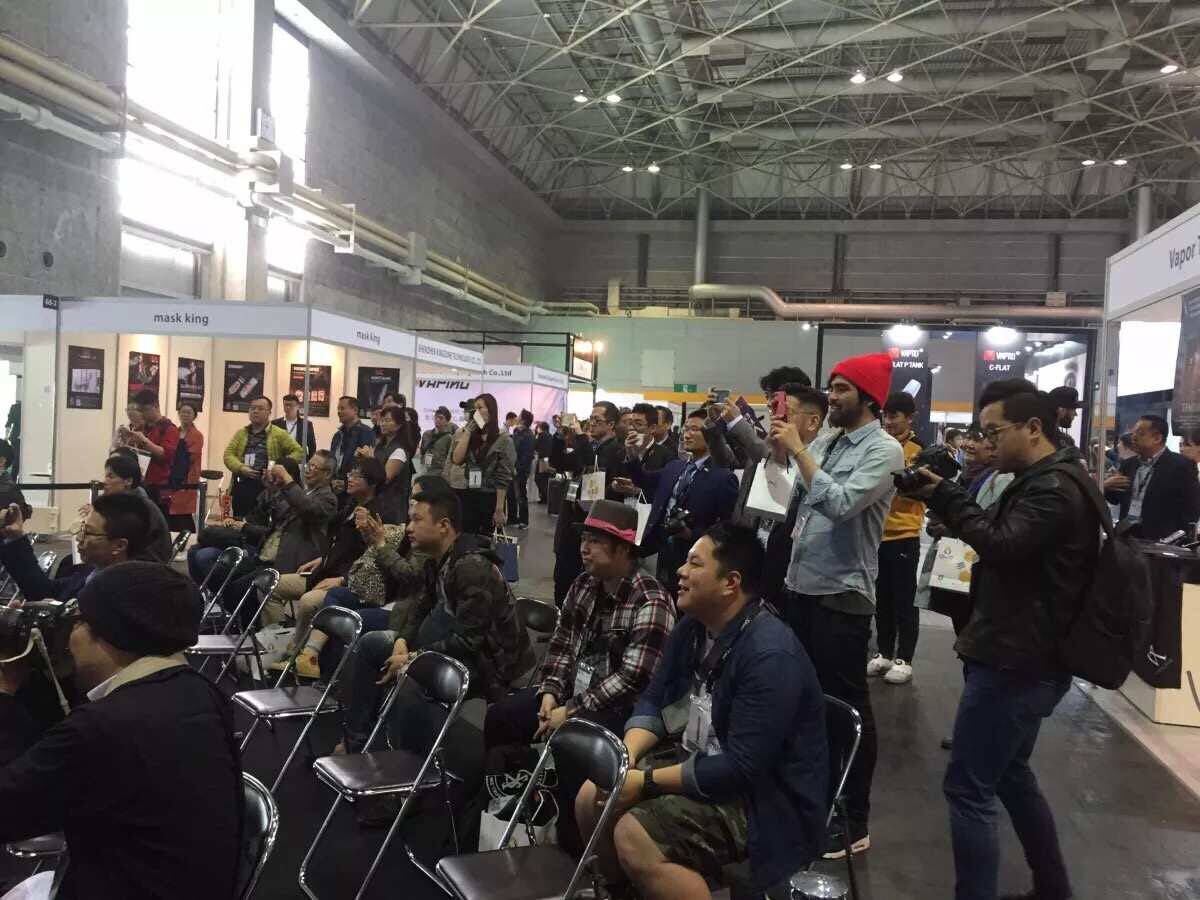 Lively Corner at Vape Expo Japan
The three-day exhibition provides global electronic cigarette companies a good chance to get in touch with and learn about the Japanese e-cigarette market. According to statistics, total sales of cigarettes in Japan fell by 0.7% to US$32.1 billion in 2015, while e-cigarette products rose with total sales increased fivefold to US$4.6 million, and the number grew even more in 2016. Huge vape business opportunities are estimated in Japan. The total population of Japan is about 126 million people, with 27 million traditional cigarette users, and moreover, the Japanese government is opening up the sale of nicotine-free electronic cigarette products, Japan will become a key market for future development. Thus expanding the Japanese market through the show becomes one of Wotofo's choices.
Exhibitors and Visitors at the Show
The flagship products we brought to the exhibition include Nudge 22mm RDA, Nudge 24mm RDA, and Nudge Box Mod, which are all still new and already gained large popularity in earlier marketing in Japan. Also, we exhibited our upcoming prebuilt coil products at the show. Those coils are broadly requested from our rebuilding atomizer users. We received lots of requests for the sale of our including prebuilt coils in the atomizer package. Now we seriously plan to put it for sale in the near future. Keep a watchful eye on our social media pages for the latest news!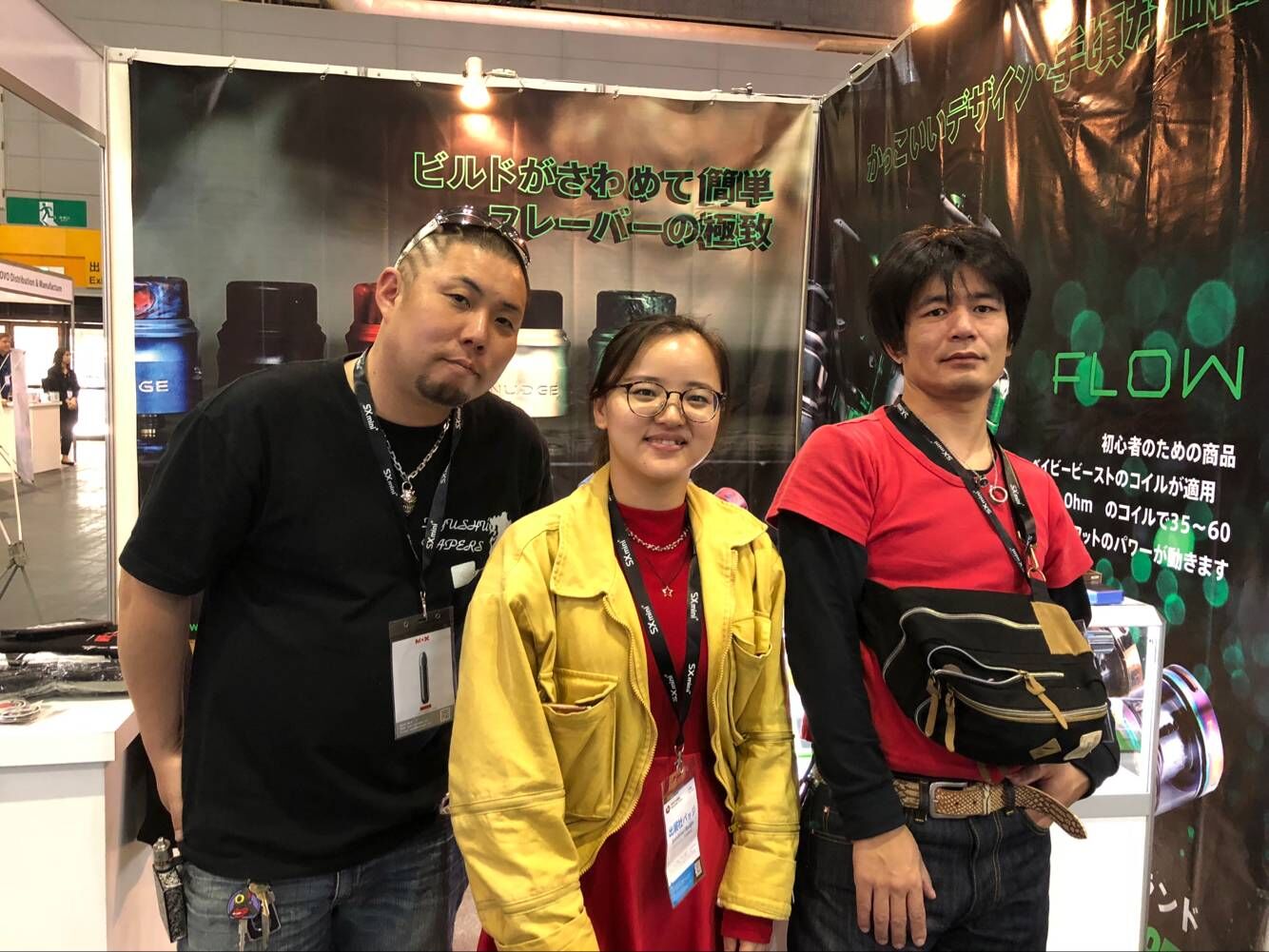 Wotofo Staff & Visitors at the Booth