18 TRENDY FLAVORS TO CHOOSE FROM
The mellow milk mixed with the fragrant cherry blossom. Each puff will bring you under the splendidly blooming cherry trees as if you can see the cherry blossom petals flying all over the sky.
The refreshing taste of juicy watermelon is blended with sour and sweet freshly picked strawberries. This summer mix is dripping with juicy flavor!
Watermelon, cantaloupe, and honeydew flavors mixed perfectly in it and create a dreamlike party of melons.
Thirst-quenching sweet watermelon combined with mouthwatering lychee creates a wonderful vaping experience and leaves a delightful sweet aftertaste.
Ice cream loaded with fresh sweet strawberries creates a tasty experience, that will bring the childhood memories of your favorite dessert.
Fresh strawberry flavor blended with iced yogurt. This flavor is a mixture of refreshing fruit notes on the inhale and creaminess on the exhale. What can be better?
Do you have a sweet tooth? Then this sweet and rich mango gummy flavor is perfect for you.
Refreshing and sweet pineapple juice mixed with mellow coconut milk flavor and a splash of rum. This flavor is perfect for a hot summer day on the beach.
The balanced blend of fresh crunchy ripe pears and sweet and tangy mango, deliver a truly magical taste that everyone should try.
The tropical mango fruit is highlighted by the smooth chilled yogurt and takes this flavor to another level.
Sweet and sour strawberries and rich and fragrant mango flavor, like a refreshing glass of juice, quench your thirst for a delicious mix of fruits.
The rich and mellow tobacco aroma with a touch of sweet caramel flavor provides an unforgettable experience that will satisfy the cravings of the true tobbaco admirers.
Smooth, bold, clean, and refreshing. The scent and flavor of mint will flow from your first inhale to the last exhale, soaking into your heart with a fresh breeze of intense chill experience.
The mixture of fresh guava and tangy passion fruits will flood your mouth with their signature tropical flavor tones on inhaling. On exhaling, the slight blend of guava and passion fruit will last to a perfect ending.
Need a little power boost? Here is the flavor of your favorite energy drink. Icy and refreshing.
With every inhale and exhale you'll get a mouthwatering mixture of blueberries and raspberries. This aromatic forest berry flavor with a rich and alluring scent will ruffle up your taste buds instantly.
The secret mixture of grapes and forest berries is sweet and sour, fresh and full of aroma. The juicy grape with a cool taste is the perfect choice for lovers of refreshing tastes.
The combination of fresh and crunchy apple and sweet and slightly tart grape flavors will make your mouth water. This refreshing flavor is made to provide the perfect vaping experience.
PRODUCT INFORMATION
Specifications:
Product Size (mm) :
42.4*23*83.3mm ( with pod )
φ22mm*66.9mm ( pod size )
POD Specs :
10ml liquid, 5000 puffs/POD
4ml liquid for South African Edition
Battery Capacity : 650mAh
Charging Port : Type-C
Adjustable Airflow
Short Circuit Protection
Overcharge Protection
Low Voltage Protection
Water-Resistant POD Slot

nexPOD is the first box-shaped prefilled POD system, which combines the advantages of prefilled POD systems and disposable e-cigarettes.
The nexPOD is equipped with our proprietary heating technology nexMESH. Whether you're a flavor chaser or cloud chaser, nexMESH can have you covered.
Accurate Flavor & Massive Cloud
More Efficient & Nicotine Delivery
Lightning Fast & Heating
Longer Lasting & Lifespan
Smoother Vapor & Production
Improved Vaping & Experience
The 1.1Ω nexMESH used in nexPOD is long-lasting and provides an excellent and stable flavor until the last drop of the e-liquid.
With nexCHIP inside, nexPOD has a fire response of only 0.001 seconds. nexCHIP ensures a fast response while keeping all necessary safety features.
The PODs of this device hold 10ml of premium e-liquid, it's enough to provide up to 4 times more puffs than most similar devices of the same price level on the market. It's time to spend less and vape more!
nexPOD is very easy to use thanks to the magnetic POD design. Just put the POD in the slot and vape. Simple as that! The POD slot is well protected from damage that can be caused by leakage or condensation. The adjustable airflow control ability of the POD gives you the chance to choose the vaping style you like.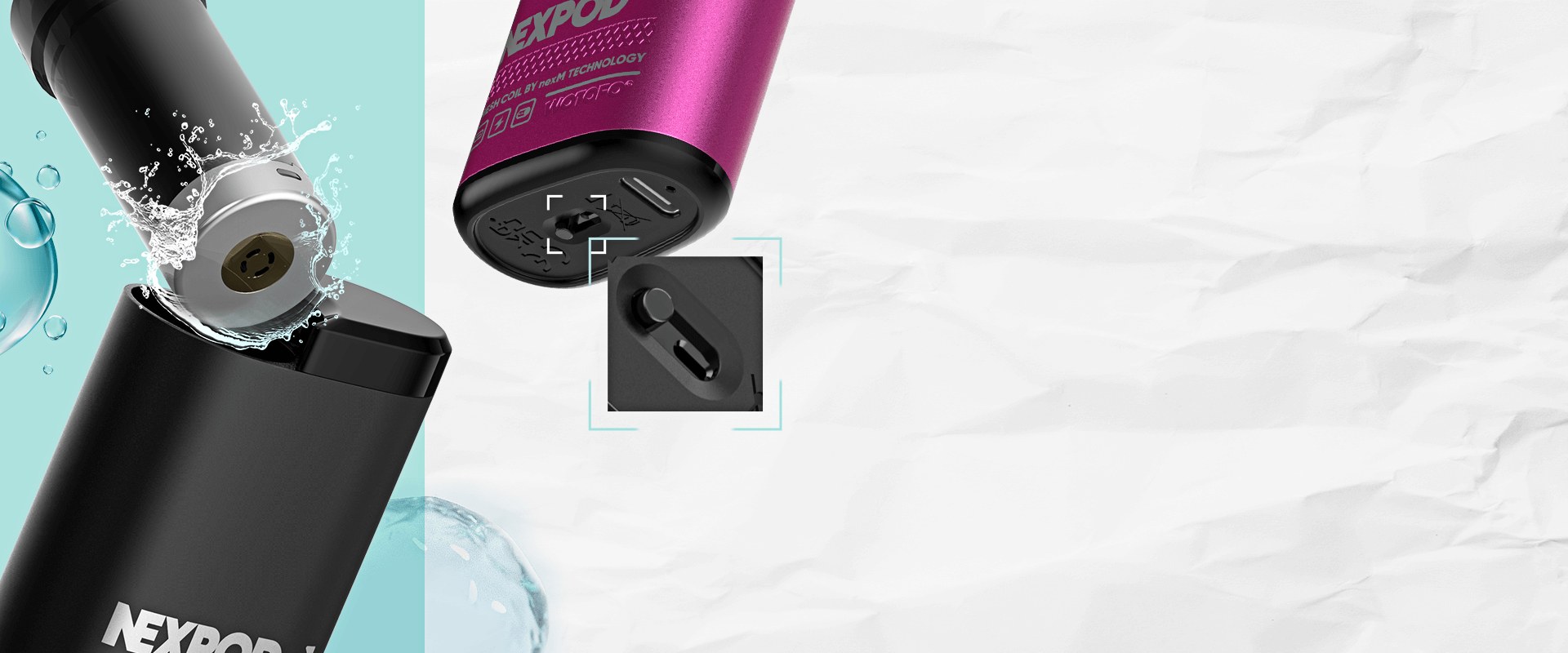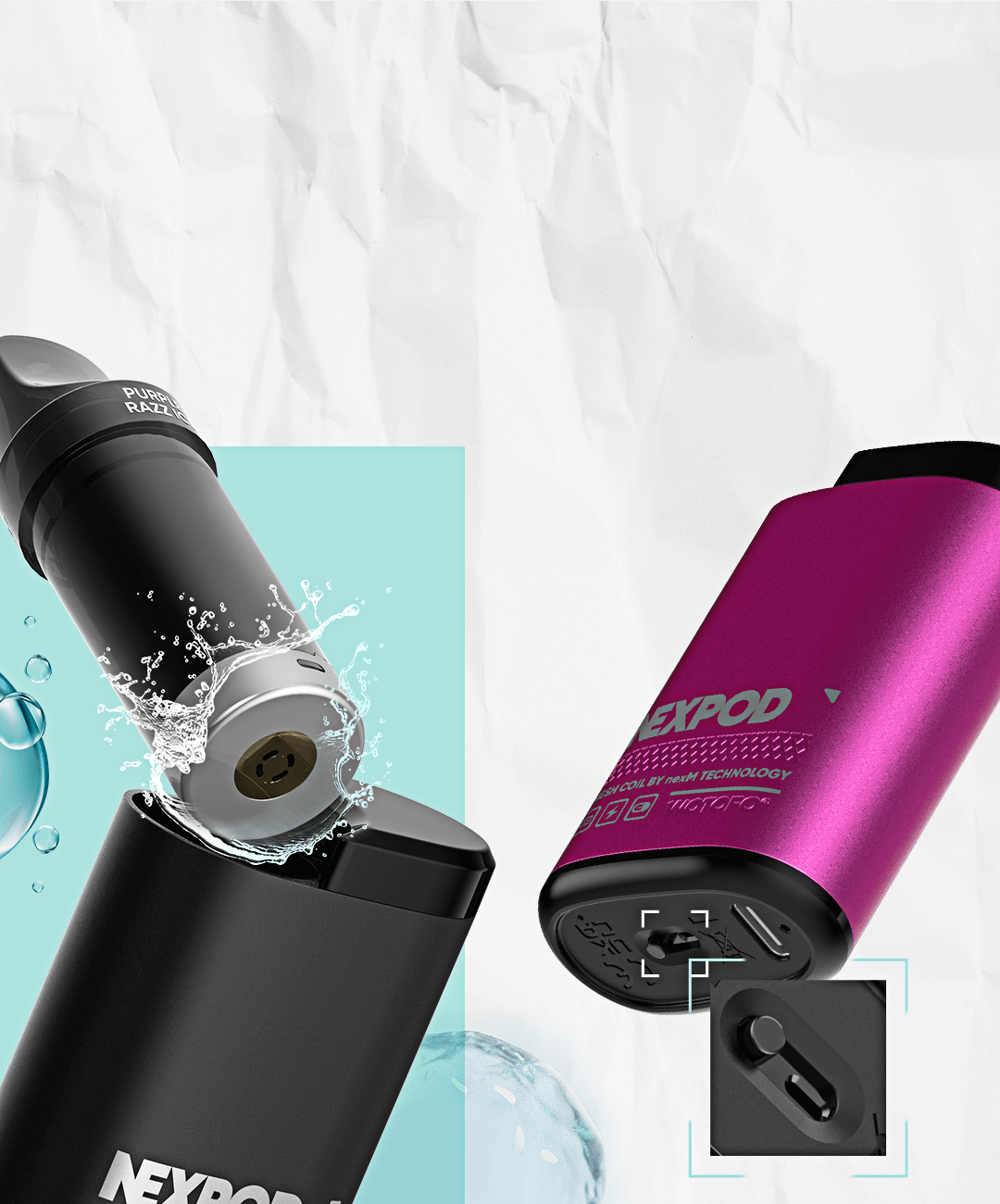 Anodised aluminum finishing of nexPOD not only gives the device a classy look but also provides a high level of wear and scratch resistance. Thanks to the metal base and independent contact electrodes of the POD, the conduction between the POD and device is more stable. And the built-in battery is designed to withstand more than 400 recharging cycles.