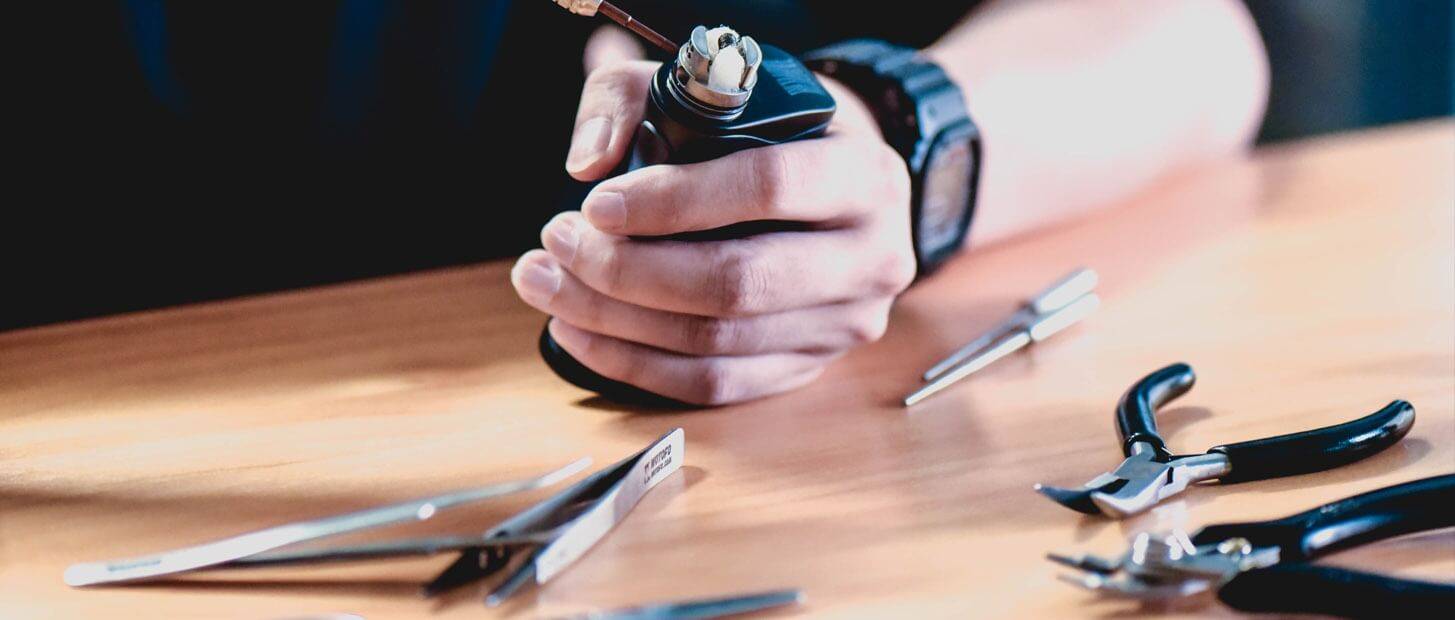 Wotofo Vape Tool Kit Introduction
What tools mean to vape builders can never be undervalued. Whether you are going to build a basic coil or an exotic fancy coil, good tools are always of great importance.
This Wotofo Vape Tool Kit provides a full coverage of your rebuilding needs. The kit contains a pair of medical standard scissors, a tungsten reinforced flush cutter, a pair of wire-friendly bent nose pliers, bent tip tweezers, hardened ceramic tweezers, 2 four-size coil jigs, and a 4-in-1 screwdriver. All the tools are organized in a bag constructed from tough, waterproof fabric with zipper closing. Now let's have a closer look at each item in it.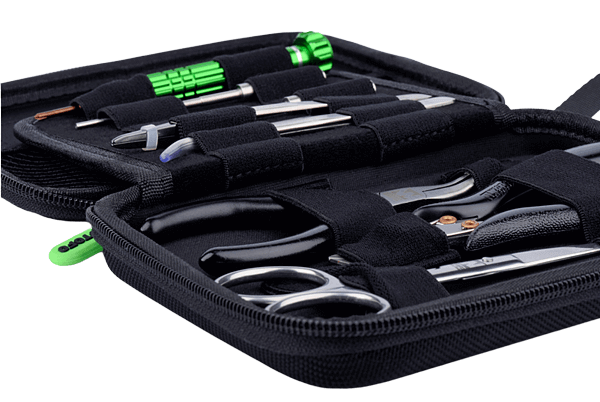 Scissors in the kit are made with surgical scissors standard, very easy to clean. We choose super hard stainless steel for ongoing toughness, creating sharper edges. The scissors have blunt tips to be safer and finger rings are designed in bigger size for consideration of more comfortable hold.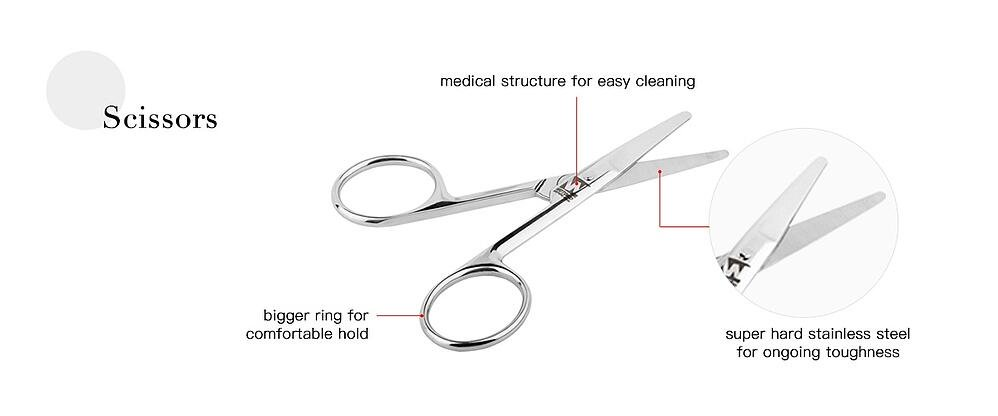 Spring Loaded Flush Cutter
The flush cutter adopts tungsten steel inlay technology to have tungsten reinforcements along the cutting edges, making hardness of HRA-91 level. The hardness of this material allows for easier and smoother cuts and keeps the scissors sharp for longer life.
This cutter leaves a smoother and more even end on the wire. It can even cut your other cutters. We are not bluffing, just have a try if you don't mind ruining your old cutters. (Tungsten steel has a series of excellent properties including high hardness, wear resistance, strength and toughness, heat resistance, and corrosion resistance.
Its hardness remains unchanged even at a temperature of 500°C, and it still has a high hardness at 1000°C). This flush cutter also features spring-loaded handles for fast use and comfortable grip with non-slip materials.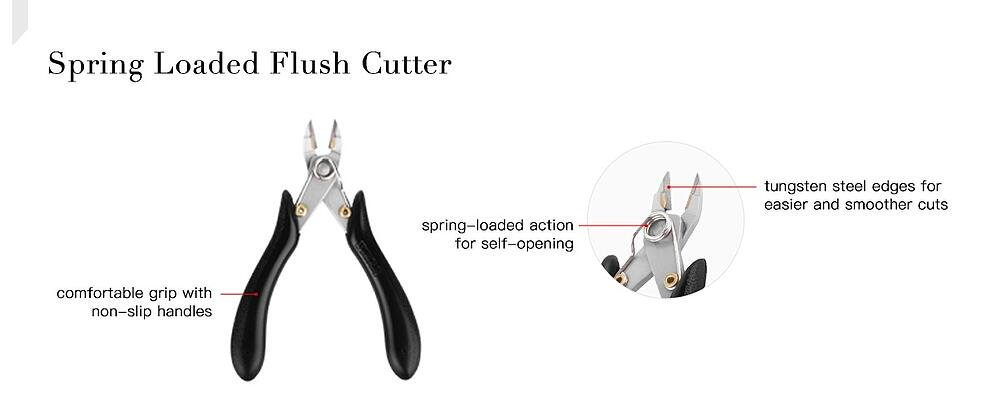 Bent Nose Non-Serrated Pliers
We choose to make non-serrated pliers in that serrated pliers are not friendly to vape wires, especially wires with complex structures or compounds, as serrated ones are likely to damage your wires. Additionally, the pliers are made of steel so as to get higher hardness. They have thicker tips compared to other pliers, hence enhancing the strength.
The tweezers are made of food grade 304 stainless steel with thickened tips that are hard to deform. Having pointed tips in a curved shape, the tweezers are great for reaching in tight spaces like pulling wicks through coils, or other usages that need more precise adjustments.
These ceramic tipped tweezers are heat resistant up to 1300°C. We improved the ceramic pieces with compound materials to harden the tip, enhancing its heat and corrosion resistance, insulation, and anti-static & nonmagnetic properties.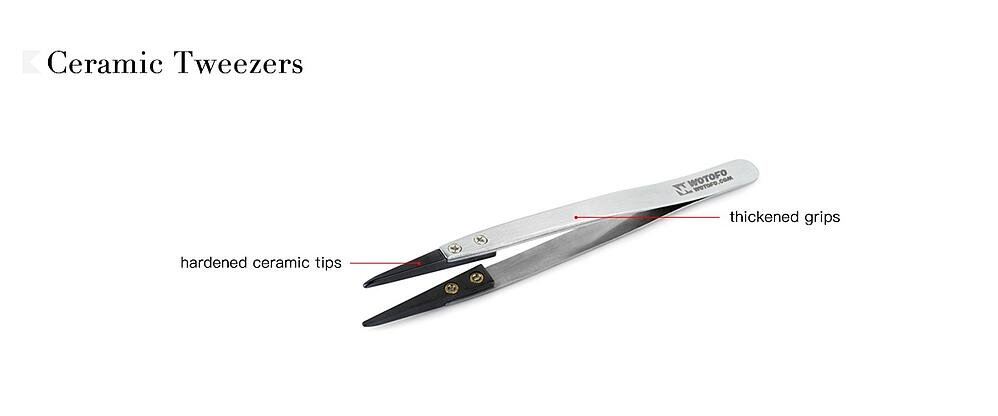 To help better improve dual coil building experience, we include 2 coil jigs in the kit, both can be used to wrap coils in 4 diameters: 3.5mm, 3mm, 2.5mm, and 2mm.
The grip section of the coil jig is hollowed to balance the weight on two ends, as solid ones are hard to prop up when used as a tool to position the coils while installing them onto the deck. Practical designs all appear in little thoughtful details at Wotofo.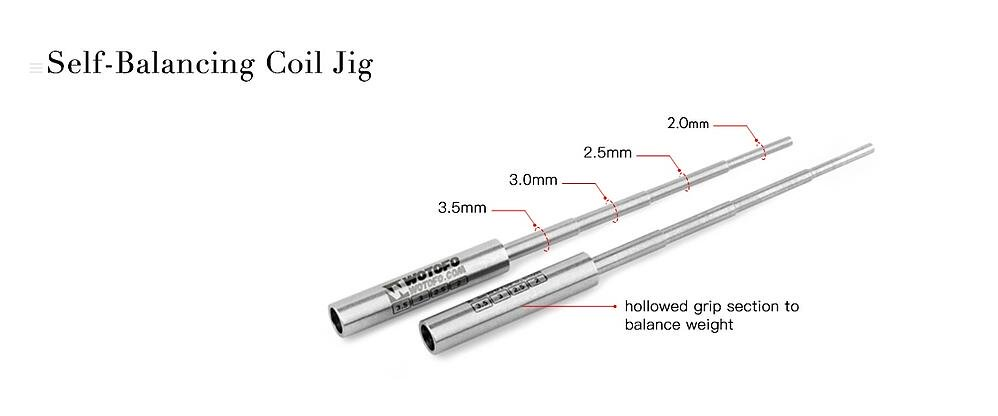 This screwdriver set here comes with 4 bits that are conveniently stored in the screwdriver's handle, containing a 2.5mm flat bit, a 2.5mm Philips bit, a 1.3mm hex bit and a 1.5mm hex bit. The bits are all made of chrome vanadium steel, fully hardened, durable and light weighted. Simple but practical, this screwdriver set can cover all mainstream uses on vape gears.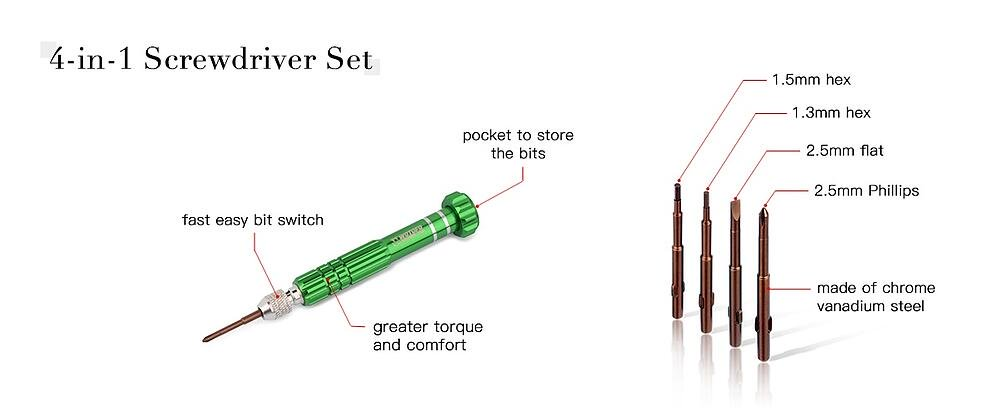 Nothing feels better than using quality tools when doing the build. The tools in this Wotofo Vape Tool Kit will make your building much more efficient, convenient and enjoyable!
---