Vaping Mistakes to Avoid: Common Things Beginners Make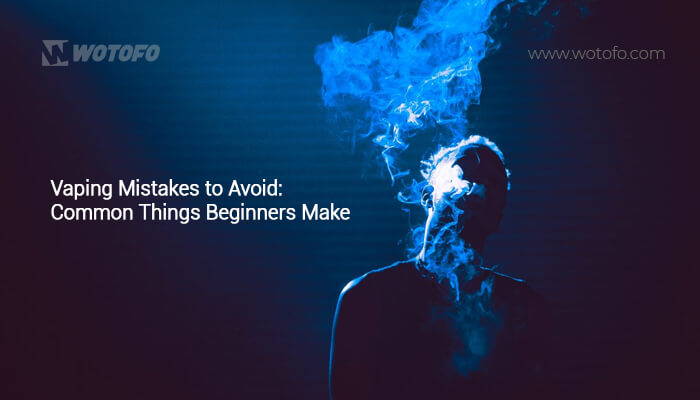 Choosing the wrong vaping device implies you're about to vape incorrectly. Buying a cheap vape means you're either going to get a bad taste of your vape juice or the device will explode in your hands as it's built from cheap materials. Forgetting to charge your vape is going to get you frustrated especially when you are traveling and you want to enjoy your e-juice out there.
These are some of the most common mistakes vapers are doing. As a newbie, if you're that anxious type of person and you are just getting to know the unique flavors of vape juices, yet to become a cloud expert, some of the mistakes that you do might end up destroying your vape. So you should choose the right one from the different types of vapes available in the market.
If you're switching from cigarette smoking to vaping, you may end up getting disgusted by the same mistakes forcing you to quit what you've just started back to your cigarettes. There're a couple of known mistakes that the majority of beginner vapers often do.
To prevent you from finding yourself in the same scenarios, which have no good, by the way, we've prepared a list of the common vaping mistakes and how they can be avoided.
From this point, you will make your vaping more enjoyable and you will evade what your friends are about to do wrong.
Acquiring the Wrong Vape Implies the Wrong Vaping Choice
Vaping must be an awesome experience, and it is always pleasant when you are holding a premium vape in your hands. Wait for a moment, if you're a beginner and you've not chosen your vaping device, you'll certainly be confused by the wide range of devices in the market. Settling with the wrong device will lead you to settle with the wrong vaping choice.
If you are just beginning the vaping life, welcome to our family but ensure you've chosen a smooth vape starter kit that's user friendly and pocket friendly. Fancy box mods that feature advanced settings are not only expensive but also complex to use, especially for starters. It's wise to find a device that suits your pocket, your lifestyle, and most importantly, easy to use.
For instance, if you are looking for that sleek pen that comfortably fits in your handbag or pocket that loads up easily, then please go for one. Don't go for those expensive and hyper-technical advanced vapes, they may run your "new life" before even living it.
---
---
Incorrectly Blending Different Flavors
Some people think it is fun blending various flavors, but we aren't saying it's not. But the truth is it can ruin the party. In theory, it may sound good but in reality, things may go south really fast.
Now, borrowing blending tips from various sites such as Pinterest and YouTube may seem easy, especially for Do it Yourself (DIY) vape juices. But you must be careful when it comes to DIY e-juice as some are not necessarily correct but personal views.
Mixing different flavors is simple, but that doesn't guarantee that the results are going to impress you. Perhaps you may end up having a nasty tasting cloud which means you've wasted both your e-juices and valuable time. These mistakes can be avoided by leaving the mixing parts to professionals.
If you aren't sure of what you're doing, consider buying ready-made e-juices from vape stores. Also, don't forget to wash your tank when switching to another e-liquid as this may result in ghost flavoring.
Acquiring a Cheap Vaping Kit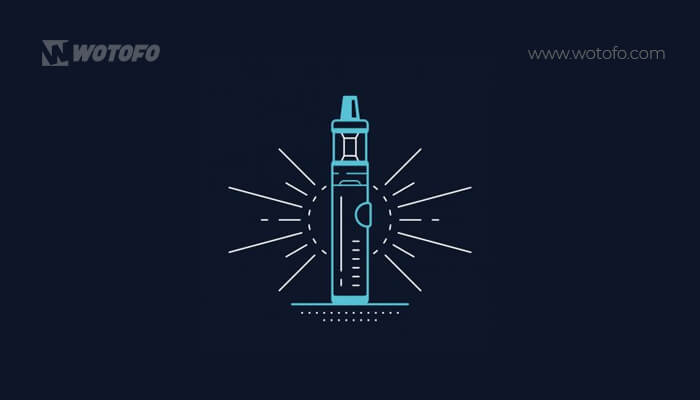 Now, you're not new to this world. Not to mention names but we have Ferraris, Rolls Royce, Land Rover, Bentley, Bugatti, and the like, just to mention a few. These are all luxury car brands that are taking the car industry by storm. These are for the big boys who are living their premium lives. We also have the basic ones from Asia which make your life just a comfort, nobody talks about you because you are owning just an ordinary car. Then we have their followers from all over the world who enjoy the space by just making cheap cars to earn money from them. We all know what their products are in terms of safety, speed, security, luxury, fuel economy, yeah, all those things.
The same applies to vapes. We have those expensive vapes for the big boys, the moderately priced ones for an average person, and the cheap ones. If you've been wandering around looking for a vape, you're most likely aware that we have a range of options in the market that even vaping experts will have a challenge deciding which one to buy. But the problem we have for the majority of beginner vapers is that they like cutting corners to save some pennies when purchasing their first vape kit.
Anyway, who spends $150 for something on their first purchase when they can get a similar one at $15? But believe me, that's a huge mistake. Purchasing a cheap vape will end up costing you more in the long run, considering this vape will deliver nasty flavor all its lifetime.
Also, mention your clothes getting spoilt by e-juice from the leaking tanks, malfunctioning in the midst of vaping, or even complete failure. Don't imagine the device exploding next to your face, or inside your pocket, or in your car or house.
Do you know what damage it can cause? Indeed very costly damage. It's quite embarrassing. So, if you're planning to acquire your first e-cigarette, please ensure you get a reliable option to avoid the problems that come with acquiring a cheap one. Learn to check for the reviews from users who own the same device.
Some newbies think by unscrewing the coil, filling their tank, and firing their new vape systems is the right way to replace the coils. No, they need to know more.
Actually, replacing vape coils is a skill. For regular tanks, coils dictate your vaping experience. Coils vary in subtle ways and their differences are exhibited by the size of the vapor cloud they produce, how good the flavor is, how smooth the hit is, et al.
Unluckily, the majority of newbies make huge mistakes that may lead to strains or completely burning their coils. Priming is easy and it's meant to save you coil. The exact method of priming varies depending on the configuration and type of your coil, but it is a fairly straightforward procedure that takes a few seconds.
It's all about placing a few e-juice drops onto the wick lying on the coil, giving it some time to absorb, then putting the coil in its place. That way, the coils are sufficiently soaked by the time you're firing your vape.
---
---
Choosing the Wrong Vape Juice and Nicotine Strength
Suppose you have that Ferrari and you're missing the track to enjoy your ride. Acquiring it is just a useless mission. The same applied to vaping. Suppose you have the correct vape but you don't know the right nicotine strength that goes in hand with your device, that's another mistake. It worsens when you go ahead and choose the wrong e-juice with the wrong nicotine strength. You'll definitely be missing the mark.
One way to bliss your vaping experience is by making the right choice of vape juice and having control of your nicotine intake. Vape juice flavors come with countless flavors as well as calculated nicotine strength. vapers, especially the newbies jump into choosing uneven flavors and nicotine strengths that aren't suitable for them.
For this reason, if you're a beginner, consider going for that ideal flavor that best suits you. Also, choose that vape juices with a nicotine level that serves you best. Consider purchasing from a reputable store/vendor and ensure it's the premium kind of vape juice.
If you're quitting your smoking habit, switching to vaping is always a good idea. If you want your e-juice to have a high-nicotine level, I'm afraid you'll be hooked to cigarettes. You will only switch completely to vaping if you choose your nicotine intake correctly: only choose e-juices with low strength of nicotine and slowly cut down the nicotine content until you're okay with nic-free juices. Of course, this will take you time but it will be helpful in the end.
---
---
Forgetting to Charge Your Battery/Vape
Vapes are electronic devices that use power. The battery is the source of power that is depleted after some time and must be charged. Vape coils use power from the battery to vaporize the e-juice. Some people, especially those with no experience with vape systems forget to regularly charge their devices, and this results in damaged batteries or causing unwanted harm to the coil. Others don't know how to properly charge their vapes.
When a vape is a having a low battery, it won't work properly – won't generate smooth inhale or sufficient vapor. Always remember to charge your device often to evade such problems. Read the charging instructions to understand the requirements and when the battery is fully charged. If you've just quit smoking and you're a newbie vaper, this kind of mistake may send you back to your cigarettes.
The only remedy to this mistake is always keeping your battery fully charged and only draw it when you need it. Also, you should carry a power bank to boost it whenever you want to vape and your battery is dry – especially when traveling. You can also carry an extra battery for convenience in case the main one breaks down.
---
---
Skipping or Totally no Maintenance
Some vapers complain of getting burnt/dry hits from their vapes. There're a couple of valid reasons why it happens. Probably your coil is too old and requires a replacement. Vapes, like any other "machine", require maintenance for them to perform efficiently and last longer.
Some vapers ignore the maintenance practice for their devices and continue using them without minding simple things like cleaning, changing the broken parts like drip tips, or changing ruined batteries. This ends up with their devices experiencing short-circuiting, bad flavors, damaged coils, and tank problems among others. To ensure your vaping experience isn't ruined by such issues, inspect your device for leaks.
If you discover that your tank has issues, check the O-rings inside it whether they are torn or worn out. If your battery is dying out too soon, just replace it with a new one. Don't use your coils for so long, replace them after the required timeline.
Vaping is the best smoking alternative to satisfy your thirst for nicotine and but be preserved. Even for beginners, make sure that your devices are cleaned and inspect and replace all the broken accessories.
---
---
Keeping the Vape Activated While in the Pocket
A vape that is kept on for so long can result in severe damages. Some people liken it to a ticking time bomb! But it appears normal for some vapers to just throw their devices into their pockets, handbags, or whatever storage and switch their mind to something else – forgetting that their device is still switched on. This will not only destroy the battery but will also risk your vape juice to leak.
Besides, you might unknowingly power the device up causing serious damages. That said, it's wise to switch off the device before putting it in storage. That's the only way to save your battery life and make sure unwanted accidents don't occur.
---
---
Vaping Like You're Smoking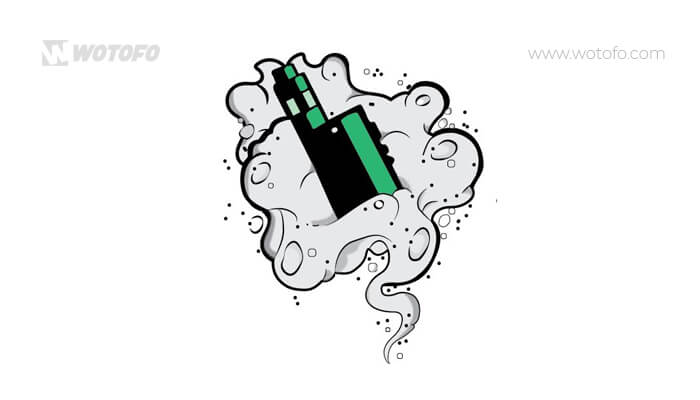 And this is for the ex-smokers! They are used to draw hard and quick puffs. This is not the way to vape, though, as it won't produce that lovely vapor cloud and you want to get that anticipated hit from your e-juice.
To correct that, always take long, soft puffs and then exhale the vapor. This will create decent vapor clouds and you'll get the satisfaction you're looking for.
Say it "no more making vaping mistakes!" This article guides you on how to get the best vaping experience from your favorite e-juice and vape. Enjoy your favorite flavors in the right way.