The 8 Best Vape Coils - Longest Lasting Vape Coils in 2022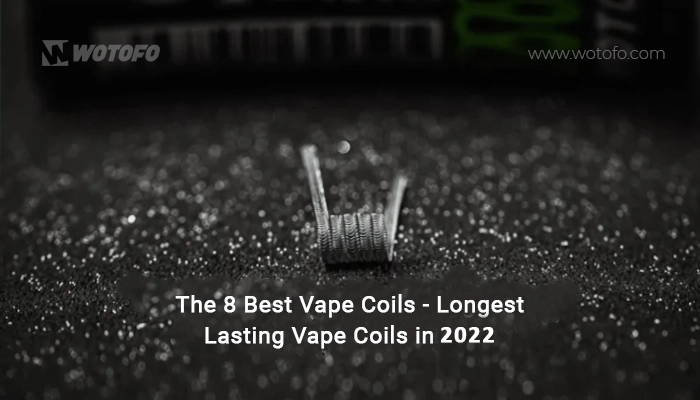 If you're a newbie, then it's not surprising that you might encounter a couple of challenges finding the best vape tank to cure your desires. Coming with all kinds of "advanced capabilities" if you believe in marketing, today's tanks and coils are extremely improved with sophisticated sets of features.
But ultimately, there is only a single thing that matters. It's precision and accuracy when it comes to getting the desired needs from the tank.
If you need huge clouds from the vape, does it give the best vapor production?

If you may be wanting the best flavor satisfaction from your favorite vape flavor, does it give you the best results?

If you want the best flavor delivery while generating huge vapor clouds, does the tank satisfy your needs?
Well, in this article, we're going to learn some of the best and long-lasting vape coils in the market. Not only that but we'll be getting the list of the best vape coils manufactured by Wotofo. And probably the best part, we'll get exclusive tips on how to optimize these coils to get the best performance from them and increase their longevity.
Best Vape Coils for Huge Cloud Production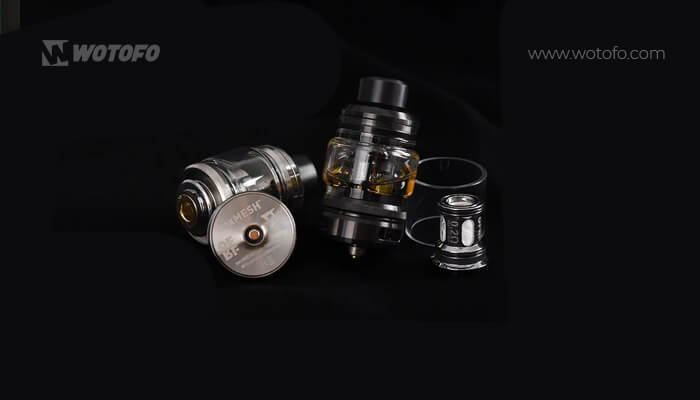 You want to blow large vape clouds, the easiest probably way. Having the right vape coil and tank is the best way to perform this. Perhaps a coil that performs best in a sub-ohm tank will make your day.
The sub-ohm tanks use disposable tanks to offer DTL vape utilizing low-resistance. They are some of the commonest vaping tanks in recent days. We have hundreds if not thousands of sub-ohm tanks that have been produced in the last few years.
How to Make Vape Coils Last Longer
Typically, a new vape coil should last between a week or utmost two. Nevertheless, most vape flavors c create a thin coating of residue after vaporization occurs. The film accumulates on the coils ultimately clogging the vape. You're then advised to regularly clean your device to increase the longevity of the coil, improve their performance, and get the satisfaction of your vape flavor.
Also, your vaping and maintenance activities after using the device will either extend or reduce its lifespan. Each time you experience a burnt taste, remember to clean the device.
Another possible time is when you suspect or experience flavor ghosting. So even if you are addicted to a particular flavor, always learn to clean the device regularly. Two types of cleaning can be executed on the vape: quick and deep cleaning that involves the use of unflavored alcohol such as vodka.
---
---
How to Clean Your Vape Coil?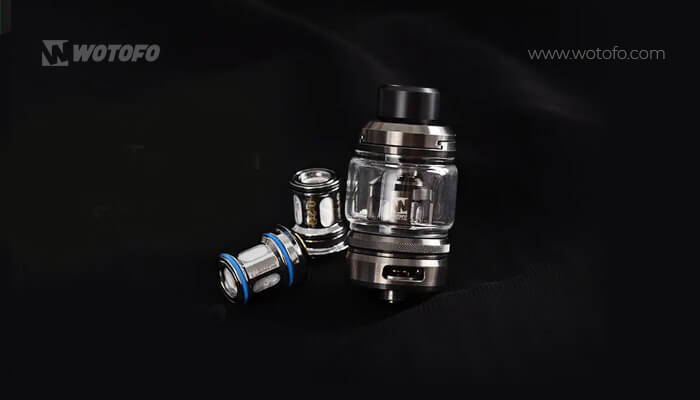 A major way of extending the lifespan and quality of your vaping life is priming your coil. Smoking shouldn't be your next step after you've just fixed your coil. Even after filling your tank, you should then prime your device to prepare your vape coil. This also will save you the cost of purchasing another atomizer head.
After you've changed the coil and everything, the wick inside the atomizer head is dry since it hasn't yet been soaked with the vape flavor that you just refilled. Vaping on dry cotton implies that you are running the risk of ruining the atomizer head. The best you can do is to allow the wick to soak vape flavor, get concentrated, and this happens by letting it stay for some time in an upright position before turning on your device.
Cleaning vape coil is one sure way of extending its longevity. Now, the cleaning process is pretty simple and requires only a couple of steps:
Removing the wicking material (cotton) from the coil

Dry burning the coil as lightly as possible

Removing the atomizer from the vape

Placing the atomizer under running warm water, and brushing it lightly using a toothbrush

Rinsing it one more time

Dry burning the coil: removes water droplets
Wotofo Pre-built Vape Coils
Using pre-made vape coils is one way of avoiding the tedious, time-consuming, and rather boring task of coiling. It's at this point where the Wotofo premade vape coils fit to offer convenience for vapers who may be stressed by winding coils using their hands.
Wotofo wipes all the possible hassle with its machine-precise and accurate fine work, to the intense flavor and vapor production. The brand introduces a wide selection of pre-made vape coils for consumers without the time or technicality to build their own vape coils.
These coils are offered in the market and can be purchased from vape shops or online. These coils are convenient for especially those vapers who cannot prepare coils for themselves. The pre-built coils offer an exemplary flavor intensity while facilitating the production of huge vapor clouds.
The brand introduces a collection of pre-made coils such as fused Clapton coils, tri-core fused Clapton coils, dual-core fused Clapton coils, alien wire coil, quint core fused Clapton coils, quad-core fused Clapton coils, juggernaut coil, braided coil, and framed staple Clapton coil, among others. Some of the proven coil brands in the market include SMRT Coils, NEXMINI Pod Coil 5pcs, nexMesh Pro Tank Coil 3pcs, and nexMesh Sub Ohm Tank Conical Coil.
If you are looking for a way to save money on vape coils, then Wotofo SMRT rebuildable coils are the best option to consider. SMRT coils are compatible with PnP style devices such as Wotofo SMRT 80W Pod System. SMRT rebuildable coil kit is perfect for vapers that want to get a strip of nexMesh in their PnP compatible devices.
What is in the box?
1 x SMRT PnP Rebuildable Coil
2 x nexMESH Chill 0.20Ω
2 x nexMESH Turbo 0.20Ω
2 x nexMESH Extreme 0.20Ω
6 x Cotton Strip
1 x Accessory Bag
1 x Coiling Rod
1 x Building Manual
---
---
#2. NEXMINI Pod Coil (5 pieces)
The pre-built vape coil is a perfect replacement (advanced version) of five high-quality pod coils that are specifically designed to suit the MTL pod system and comes from a reputable vape maker in the name of Wotofo. This vape coil brand comes with two distinct options that can be chosen for various power outputs to enable a customized vaping experience.
The two options are M22 nexMESH Coil 0.6 ohm as well as M21 Parallel Coil 0.6 ohm. Each of these options comes with distinct features and qualities that can be applied depending on the preferences of the user to enable a safe, smooth and convenient vaping experience.
For instance, the M22 nexMESH Coil 0.6-ohm is meant to facilitate a low power range that supports a power output of between 15 and 18 watts. If the vaper wants to switch their vaping game to enjoy a more satisfying kick from their favorite vape flavor, they can consider the M21 Parallel Coil 0.6 ohm which supports are wider and higher range of power of between 18 and 22 watts.
Both two options come in five pieces in one package. With these replacement coils at your disposal, you can enjoy a smooth, safe, and satisfying vaping experience without inconveniences.
6 ohm Resistance rating  

5 pieces per package

Power range:

M22 nexMESH Coil – 15 – 18 watts

M21 Parallel Coil 0.6ohm – 18 – 22 watts

Measures 10.5 X 24.6 millimeters

Brand: OFRF
---
---
#3. nexMesh Pro Tank Coil (3 pieces)
nexMesh Pro Tank Coil comes in four distinct options for sub-ohm vaping. Each of the four coils is made from a high-quality material to improve the flavor intensity and huge cloud production.
If you're a lover of flavor and a chaser of clouds then never miss these coils. Each coil comes with an independent vaping experience. They are:
a. #H15 single mesh and parallel coil
The coil incorporates a mesh coil and a parallel coil to offer an outstanding flavor delivery with enormous satisfaction and direct sensation to the taste buds. Indeed, it's the pioneer mesh coil and parallel combination core ever made. The resistance of the core is 0.15 ohms and consumes a power of between 50 and 80 watts. For best performance, the power range should be maintained between 65 and 80 watts.
b. #H12 Clapton Mesh Coil
This coil is forged into a mesh style and uses an internal coil (wire) built from A1 wound by an external coil built from Ni80 creating a brand new and outstanding vaping experience. The resistance of the core is 0.20 ohms and consumes a power of between 40 and 75 watts. For best performance, the power range should be maintained between 55 and 75 watts.
c. #H19 Wire and Mesh Quad Coil
The #H19 Wire and Mesh Quad Coil combines two (dual) parallel coils and dual mesh coils to create balanced heating between the mesh coils, doubling their performance in the production of flavor. The resistance of the core is 0.15 ohms and consumes a power of between 65 and 95 watts. For best performance, the power range should be maintained between 80 and 90 watts.
The triple mesh structure forms a triangular heating system, generating thick vapor while maintaining an amazing flavor delivery. The resistance of the core is 0.15 ohms and consumes a power of between 65 and 95 watts. For best performance, the power range should be maintained between 80 and 90 watts.
e. #H13 Single Conical Net Mesh Coil
This design combines a high-intensity netting and a conical structure to deliver a strong and intense flavor generation. The resistance of the core is 0.15 ohms and consumes a power of between 50 and 80 watts. For best performance, the power range should be maintained between 65 and 78 watts.
f. #H11 Single Conical NexMESH Coil
This design is an iteration from the pioneer conical mesh core. The classical heating system just boasts of splendid flavor delivery. The resistance of the core is 0.20 ohms and consumes a power of between 50 and 70 watts. For best performance, the power range should be maintained between 60 and 70 watts.
---
---
#4. nexMESH Sub Ohm Tank Conical Coil
nexMESH Sub-ohm tank coil is just a new invention by Wotofo. It's the pioneer conically designed mesh coil that takes the vaporing industry by storm. This ultimate design is purposely meant to deliver an outstanding flavor and vapor. The conical replacement coils for sub-ohm tanks come in two pieces.
Wotofo offers three types of nexMESH Conical Coils for spare replacement. One of the coils is built from Kanthal, another one is built from SS316L (a stainless steel material), and the third one is built from Ni80.
Concerning the wattage limit, the recommended range of power is 75 to 80 watts for the A1 Kanthal built coil, 55 to 75 watts for the SS316L coil, and 70 to 85 watts for the Ni80 built coil. The SS316L coil can be used with no temperature control setting.
Undoubtedly, the mesh coil technology is taking flavor delivery to the next level. The nexMESH Sub-ohm tank Conical assumes a unique design (conical shape) with a slightly broader bottom part. The structure resembles an inverted funnel; simply, a cone. Its peculiar design aids in fast ramp-up time as well as improved airflow offering an incredible flavor generation.
Once the air hits the coil's bottom, condensation begins as it rises the coil. After vaporization occurs, the vapor leaves the tank through a narrow chimney, enabling a smooth vapor flow and flavorful hit.
nexMESH Sub Ohm Tank Conical Coil features a double-layered twin absorption wick to allow a better soaking to reduce burnt hits. The coil uses an organic coil to optimize flavor delivery and vapor output.
The A1 Kanthal built coil is designed to deliver a flavorful and warm vapor. The beneath airflow and energy is meant to optimize the delivery of flavor and vapor generation. The large gauge wire has a resistance of 0.2 ohms and delivers the best performance between a power range of 75 and 85 watts.

The stainless steel (SS316L) coil is meant for vapers yearning for a smooth vaping experience. It offers a similarly bottom-up feeding airflow and it allows vaping with or without temperature control functionality. The coil delivers the best performance between a power range of 55 and 75 watts.

The Ni80 built coil is designed to take vaping to the next level. It offers the clearest sensation out of the three by executing the most terrific flavor generation making the vapor taste and smell in the purest way possible. Besides the excellent flavor profile, with the Ni80 coil, expect fast heating, advanced gunk resistance, increased longevity, 0.15-ohm resistance, and a rated power range between 55 and 85 watts, and the best performance between 70 and 85 watts. Additionally, nexMESH Sub Ohm Tank Conical Coil Ni80 is a cloud beast.
---
Vape coils are very essential accessories in vapes. Increased longevity reduces unnecessary spending on your device and improves your vaping life. Grab a Wotofo vape coil and begin enjoying life.
---
---